In 22 May, ISUZU Vietnam (IVC) cooperated with i-TRUCKS An Khanh Dealer (Can Tho) to successfully organize Eco-Drive Seminar for Giao Hang Tiet Kiem JSC (GHTK) at GHTK' Warehouse, Chau Thanh-Hau Giang. The event was in a series of Customer Care Activities in 2022 by IVC.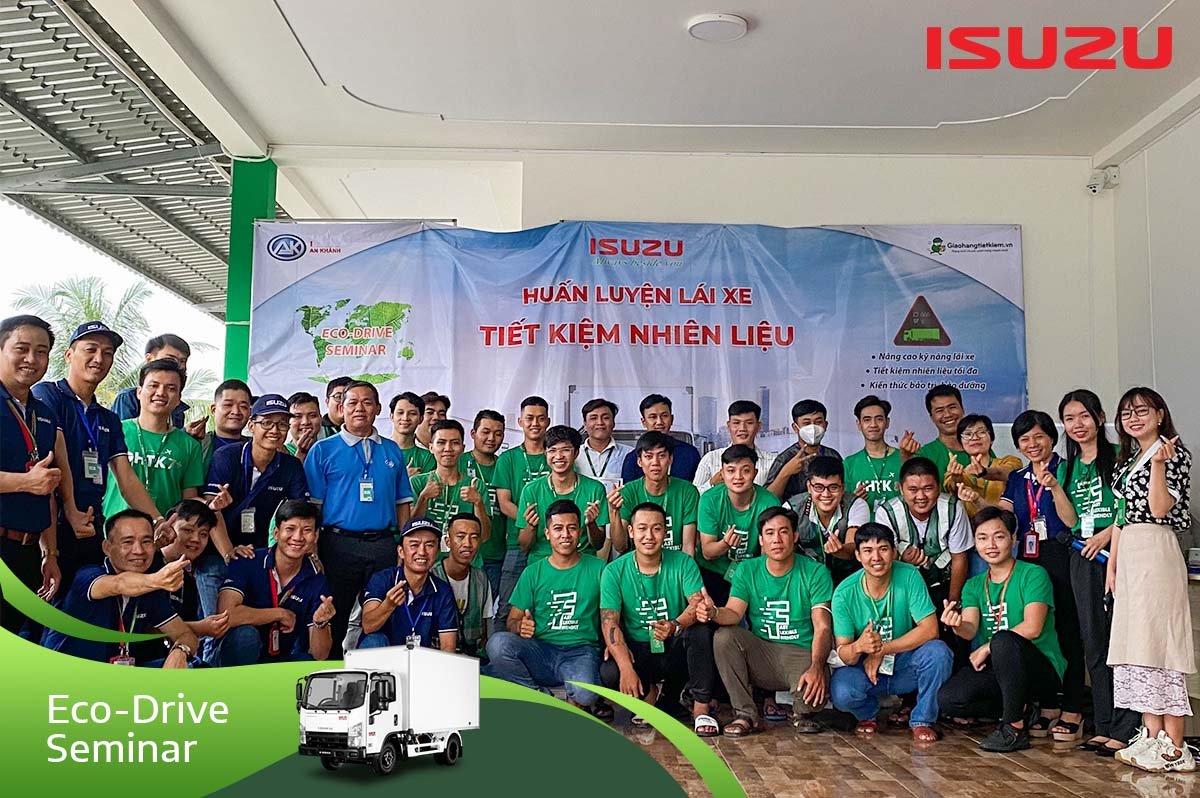 Useful and practical content
Eco-Drive Seminar is a special Customer Care activity of Isuzu Vietnam with useful and practical content for customers, bringing optimal efficiency when using Isuzu trucks.
Comeback with Giao Hang Tiet Kiem JSC, this seminar was organized at GHTK's warehouse at National 1A, Chau Thanh, Hau Giang that guided directly by the technical experts of ISUZU Vietnam and i-TRUCKS An Khanh, including the main contents:
– Safe driving instruction
– Fuel-saving driving instruction
– Instruction for Quick checking and maintenance vehicle.
– Q&A with Drivers.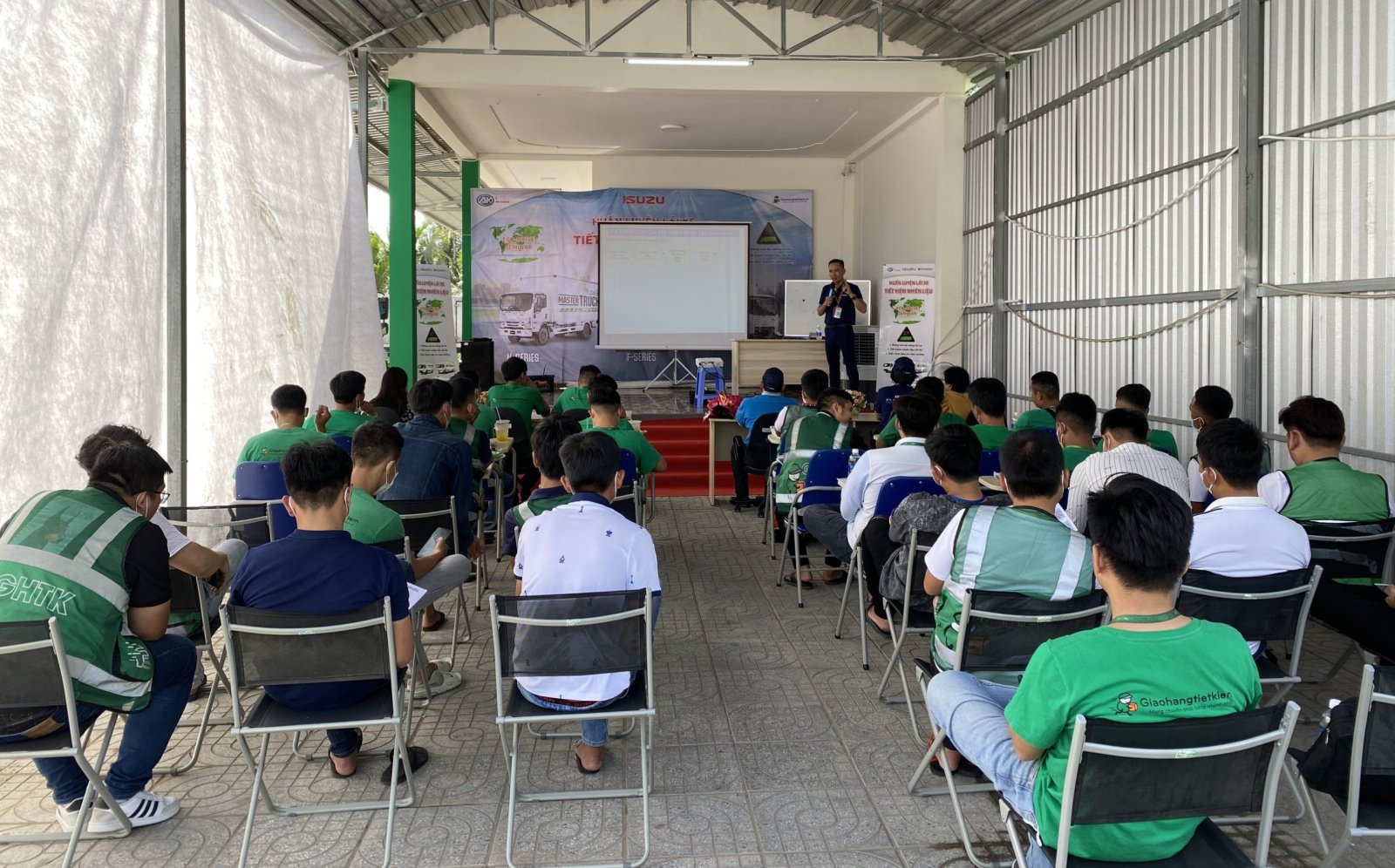 The seminar was attended by more than 36 drivers and GHTK's Management. Possessing fleet of nearly 800 ISUZU trucks with a nationwide network, the reduction in fuel consumption contributes greatly to the company's business performance. "Therefore, this training activity of Isuzu Vietnam is really useful for logistics business enterprise like us. The effective after the training is obvious, but in order to maintain and build the skills into a habit, we hope that ISUZU Vietnam and ISUZU Dealer will continue to accompany us for the upcoming activities", the representative of GHTK said.
Develop and maintain eco-drive habits
Through the theoretical training session and 2 practice sessions of driving according to the techniques guided by ISUZU Vietnam, it helped save up to 4.1% of OIL USE. The results in the training session showed a clear difference between normal driving and eco-driving.
And to maintain this effect, drivers need to regularly apply and form effective, safe and economical driving habits.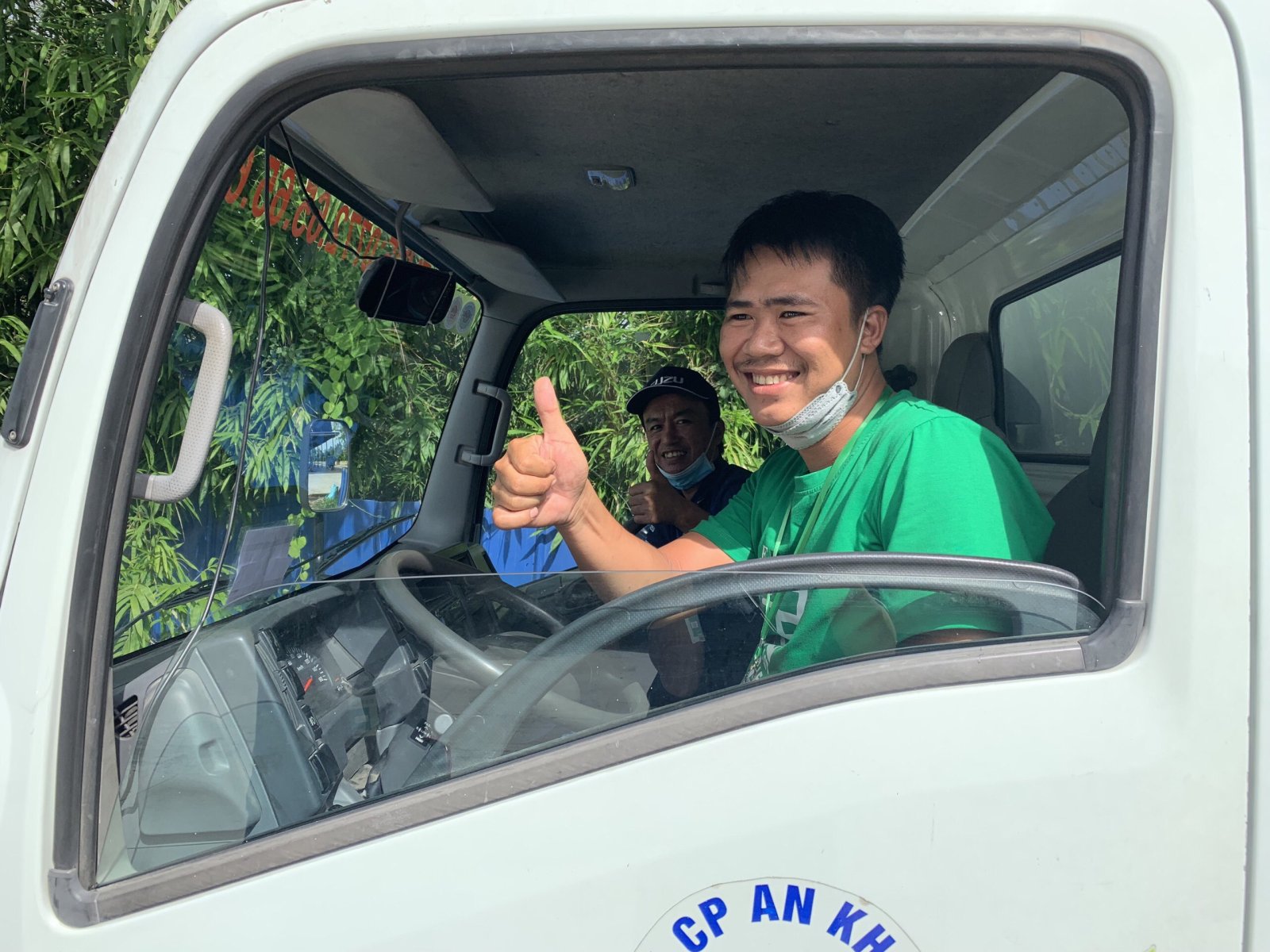 Also in the event, ISUZU Vietnam instructed drivers how to maintain their vehicles, so that daily vehicle operation and maintenance is easier and more efficient.
Isuzu Vietnam hopes that the Eco-drive seminar will contribute to helping customers improve the efficiency of product operation. At the same time, affirming Isuzu Vietnam's commitment to always accompany customers in every way.
— ISUZU VIETNAM —