In order to expand the Isuzu truck market as well as improve the quality of customer service more conveniently and synchronously, Isuzu Vietnam officially announces "Invitation to apply for Isuzu 3S Truck Authorized Dealer (i-TRUCKS) in the Northern region" in below cities & provinces:
– Phu Tho, Nam Đinh
Due date for receiving application: 31/12/2022
Some basic criteria:
– Location: priority on main national highways or areas where transportation and warehousing industries are concentrated. Besides, trucks are not prohibited.
– Legal entity: private companies, subsidiary companies, or enterprises affiliated to economic groups with independent legal entities.
– Business field: professions according to Vietnamese law, priority is given to candidates who have experience or are operating in the field of automobile and truck business.
– Infrastructure: have owned land or leased long-term land (at least 5 years); site area from 4,000 m2, minimum width of frontage 40 m.
– Credit limit: from VND 40 billion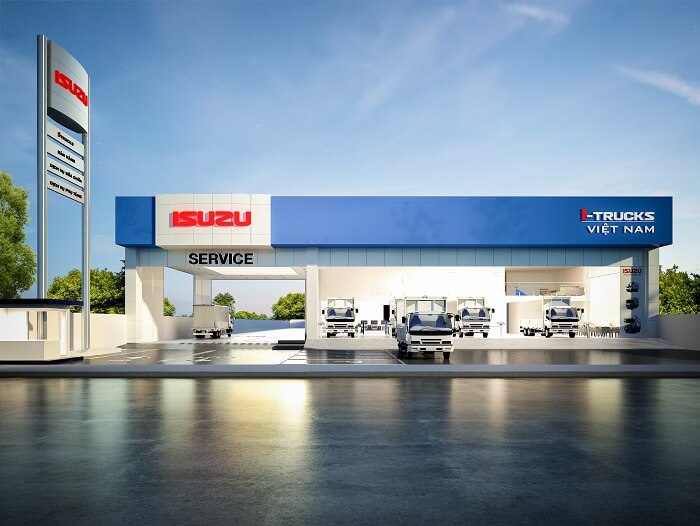 We hope that Dealers and Partners can apply or introduce potential candidates to IVC to accompany & develop the Isuzu i-TRUCKS 3S Authorized Dealer system in Vietnam.
Please contact via below information:
ISUZU VIETNAM CO., LTD
695 Quang Trung, Ward 8, Go Vap District, HCMC
1.Mr. Trần Thiện Thắng – Email: thangtt@isuzudaklak.com.vn 
Phone: +84 979 600 698
2. Lê Thị Kiều Oanh –  Email: oanhltk@isuzudaklak.com.vn 
Phone: +84 915553633
Sincere thanks & best regards,