In order to enhance the experience and timely respond to customer demands, ISUZU Vietnam deploys the MIX-SALES DLRs – providing and diverse range of products including trucks and SUVs. , pickup.
Isuzu Vietnam has been 25 years of development & with more than 10 years in Common Rail diesel engine. Not only we became a reliable vehicle brand for consumers but also developed a nationwide dealer network, with 2 specialized dealership systems: i-TRUCKS DLRs (trucks) and D-SQUARE DLRs (mu-X /SUVs & D-MAX pickups).
In 2020, in the direction of diversifying Dealer System to best serve customers before and after sales, Isuzu has implemented the MIX-SALES DLRs system. Thereby, the DLRs who participate in this system will have to upgrade equipment, invest in display cars and trained staff to be eligible to provide simultaneous sales, after-sales services and diversified Isuzu product line.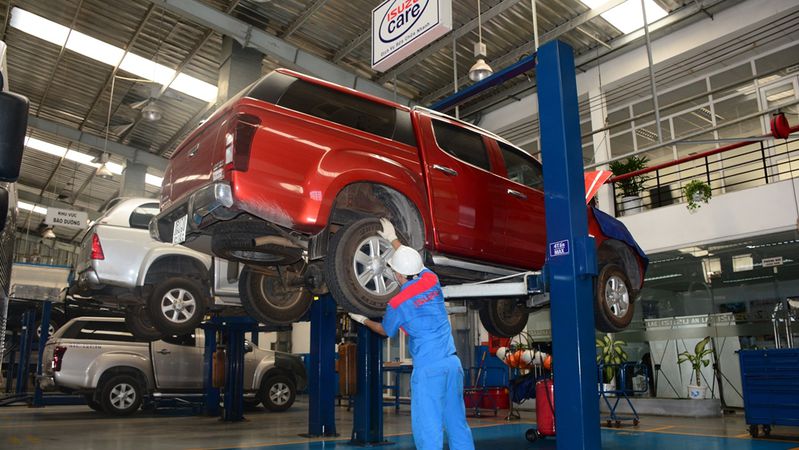 I-TRUCKS Dealer System upgraded service workshop with Isuzu Care repair compartment for mu-X SUVs and D-MAX pickups
The model of MIX-SALES DLRs will be implemented as follows:
– 2 i-TRUCKS dealers will expand sales and after-sales activities for mu-X SUVs and D-MAX pickups.
– 3 D-SQUARE dealers will expand sales and after-sales activities for light trucks QKR and N-Series.
(*) For more details, please refer to the end of this article.
By implement the MIX-SALES DLRs system model into operation, Isuzu has once again affirmed its continuous efforts to bring satisfaction to customers nationwide.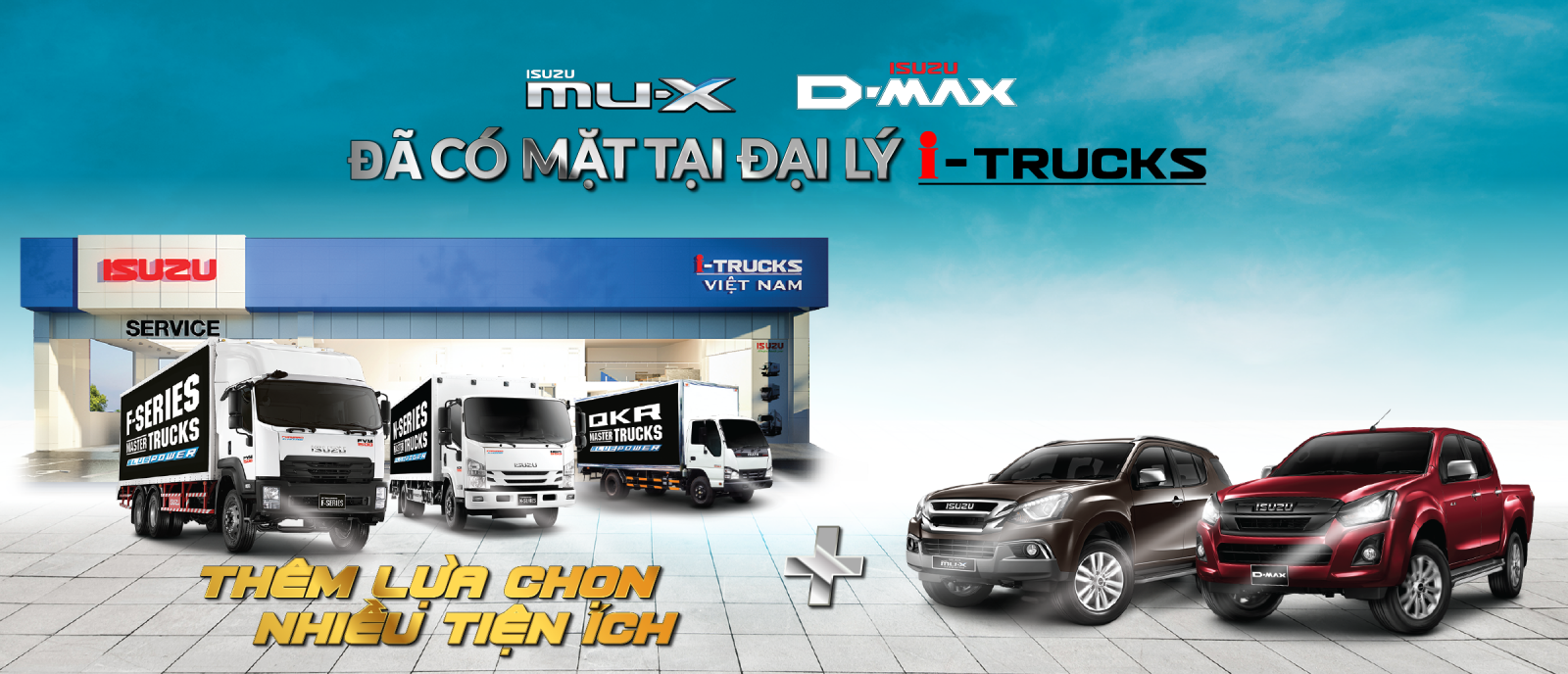 Mu-X (SUV) & D-MAX pickup are available at i-TRUCKS dealers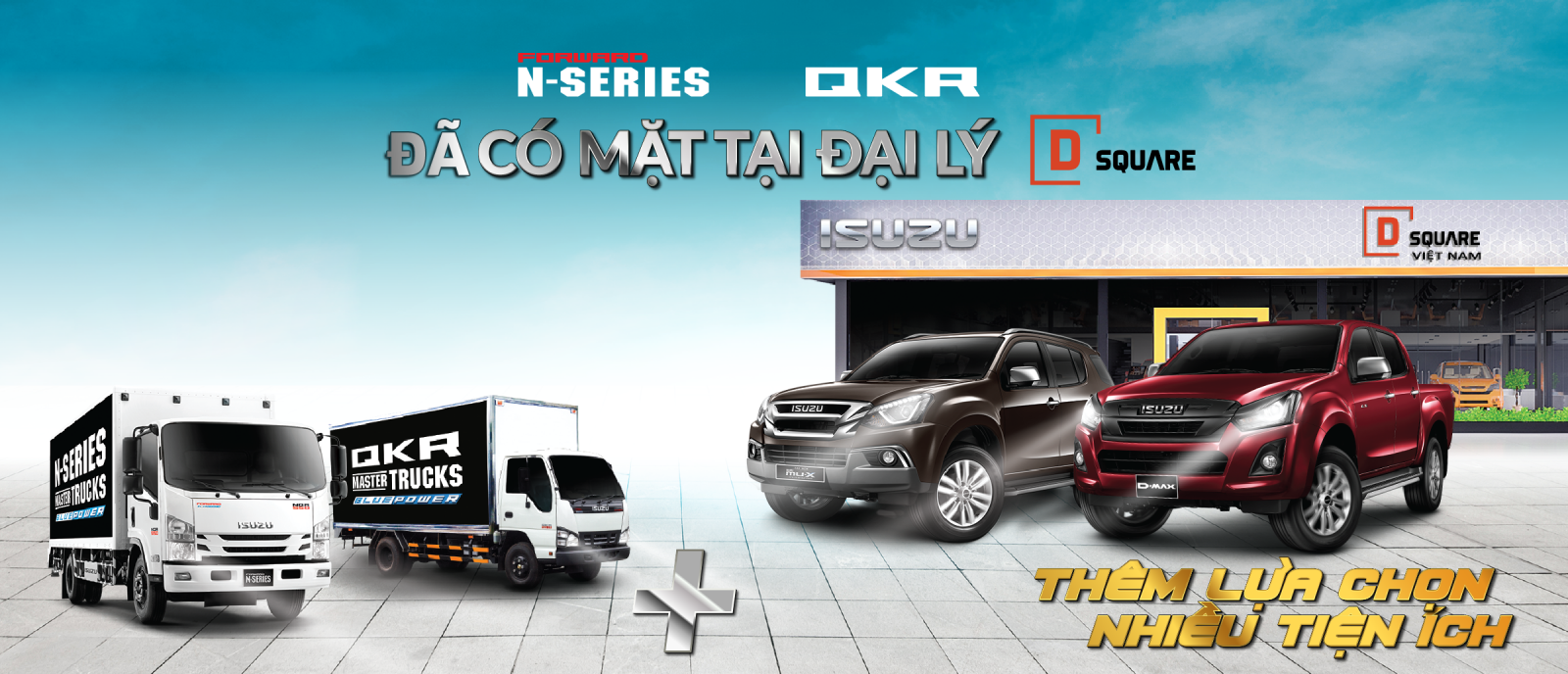 QKR & N-series trucks have the presence of D-SQUARE dealers
In the future, MIX-SALES DLRs will be expanded more and more to serve comprehensive customers. We are confident that with these strategic changes, ISUZU will continue to be a comprehensive and efficient transportation solution, a reliable company with all customers & businesses nationwide.
(*) DETAILED LIST OF MIX-SALES DLRs: LINK