Overcoming the challenges, Isuzu Vietnam is ready to reach the success
On November 25th, 2021, Isuzu Vietnam participates in the 16th I-1 Grand-Prix (I-1 GP) – Isuzu world technical e-competition which is organized by Isuzu Motors Ltd. The competition takes place from November 24th to 26th, 2021 with an online exam, each team will experience its own test time. This is a contest which is organized for technicians of Isuzu all over the world. This contest not only helps technicians improving the skills and service quality, but also facilitates excellent technicians in the world exchanging and learning from each other to further develop.
The representatives of Isuzu Vietnam are two excellent technicians selected from the Isuzu National Skills Competition in 2021: Mr. Le Duy Khanh (i-Trucks Thang Long dealer) and Mr. Ho Van Nghia (i-Trucks Van Nam dealer). With the spirit "Fight your best", Isuzu Vietnam team will try our best to achieve the best results.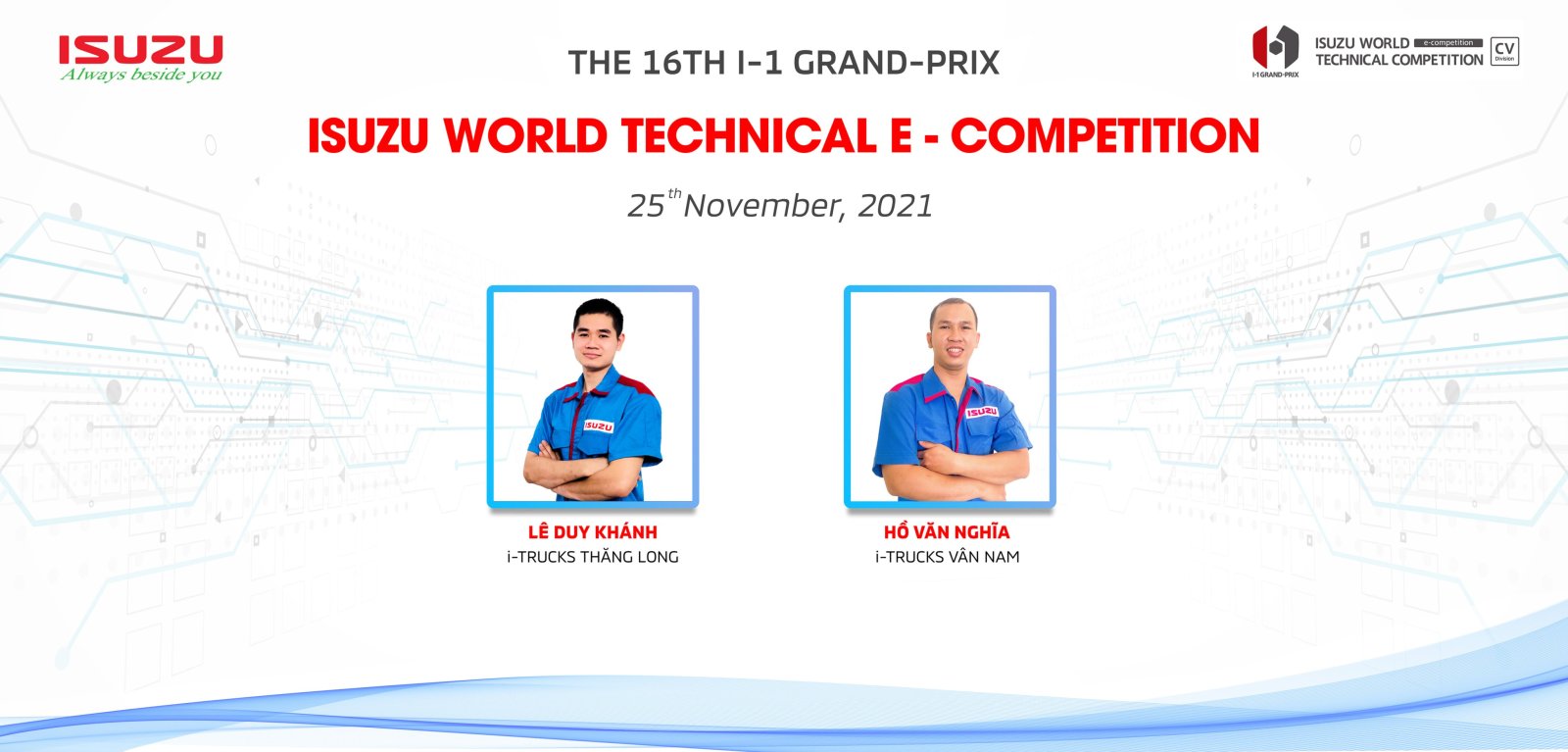 IVC participates in the I-1 GP – 16th world technical e-competition of Isuzu Motors Ltd. in 2021
Some information about this year's contest
Due to the complicated Covid-19 situation around the world, Isuzu Motors Ltd. continues to organize online exam to ensure that the contest takes place safely and smoothly.
The competition consists of teams from 42 countries of global Isuzu, including:
– Asia: Japan, Korea, China, Taiwan, Mongolia, Hong Kong, Vietnam, Thailand, Singapore, Malaysia, Philippines, Indonesia, Cambodia, Laos, Pakistan, Sri Lanka, Bangladesh, Saudi Arabia, Oman, United Arab Emirates.
– Europe: France, Spain, Russia, Turkey.
– Americas: Mexico, Guatemala, El Salvador, Costa Rica, Aruba, Columbia, Ecuador, Peru, Chile, Paraguay, Argentina.
– Africa: Egypt, Ethiopia, Kenya, Mauritius, Republic of Zimbabwe.
– Oceania: Australia, New Zealand.
Similar to 2020, this year's exam includes:
– Practice test: Diagnosing and repairing errors through the virtual systems are designed by Isuzu Motors Ltd., which are almost similar to the external repair process. This requires candidates to have a lot of experiences, good analytical skills to conduct accurately and effectively inspection and diagnosis.
– Theory test: Test form is multiple choice. In order to achieve good results, candidates are not only good at repair skills but also must have a good understanding of the operating principles, basic to advanced technical calculations on vehicles, analysis of electrical circuit diagrams and failure diagnosis through data…
The I-1GP 2021 e-competition includes many challenges for the candidates, but this also brings the motivation to develop themselves, overcome challenges and assert their own abilities. As the result, Isuzu Motors Ltd. evaluates the winner by knowledge as well as solve problem skills. The results are announced on December 9th, 2021. All IVC members hope that good things will come to our team.
The "persistence" of the candidates of IVC near exam date
Useful theory courses help candidates having overview to details knowledge so that after the competition they can still apply in practice. Once learning is once enhanced professionalism. The learning dates demonstrated the spirit of readiness and determination of the Isuzu Vietnam team.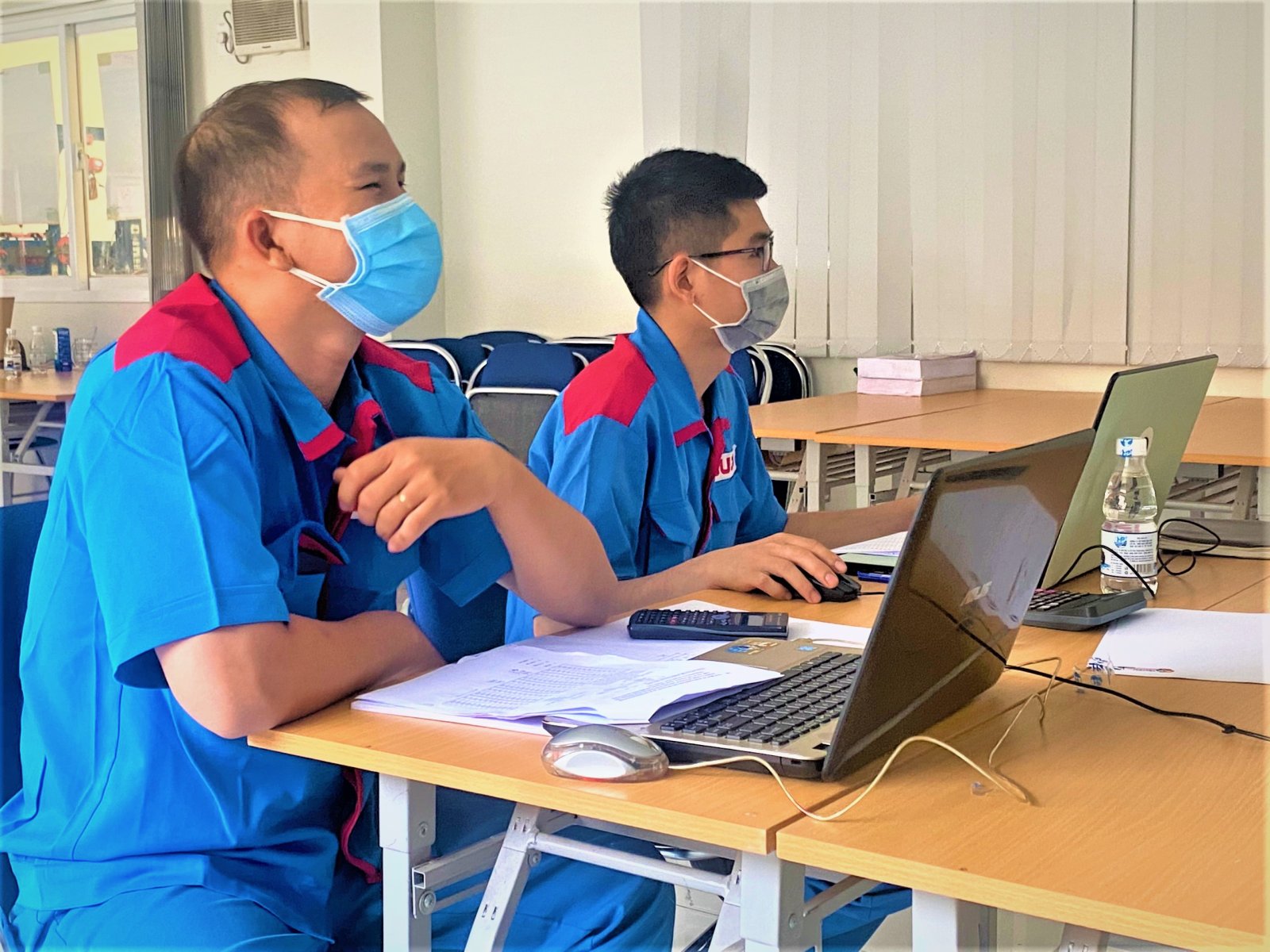 The hard work and determination of the contestants of the IVC team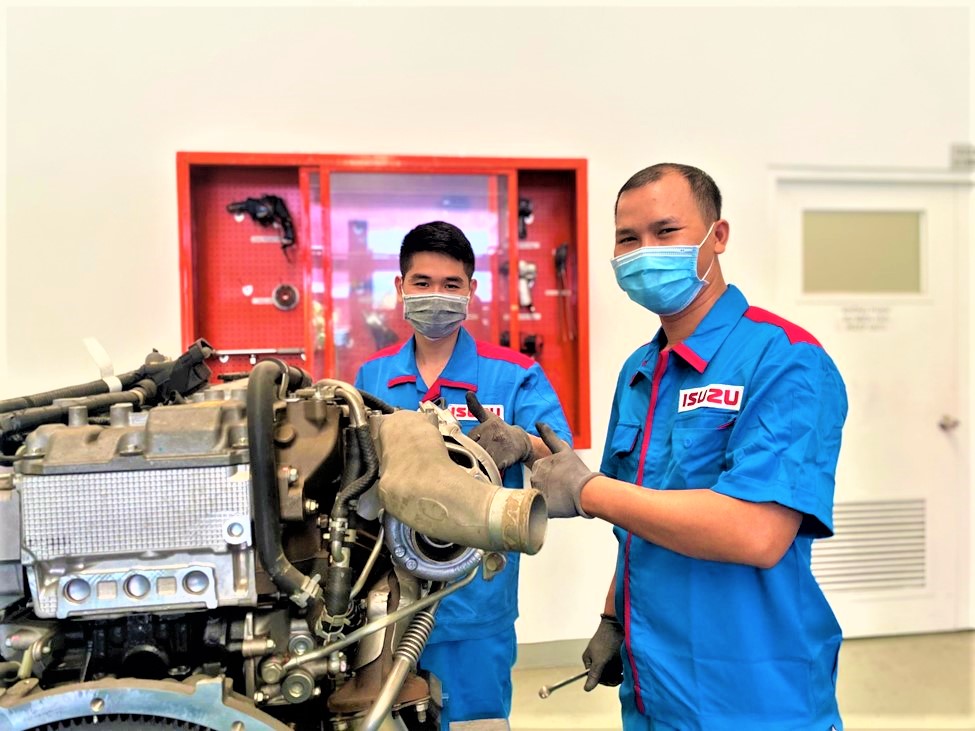 Practice course of the contestants of the IVC team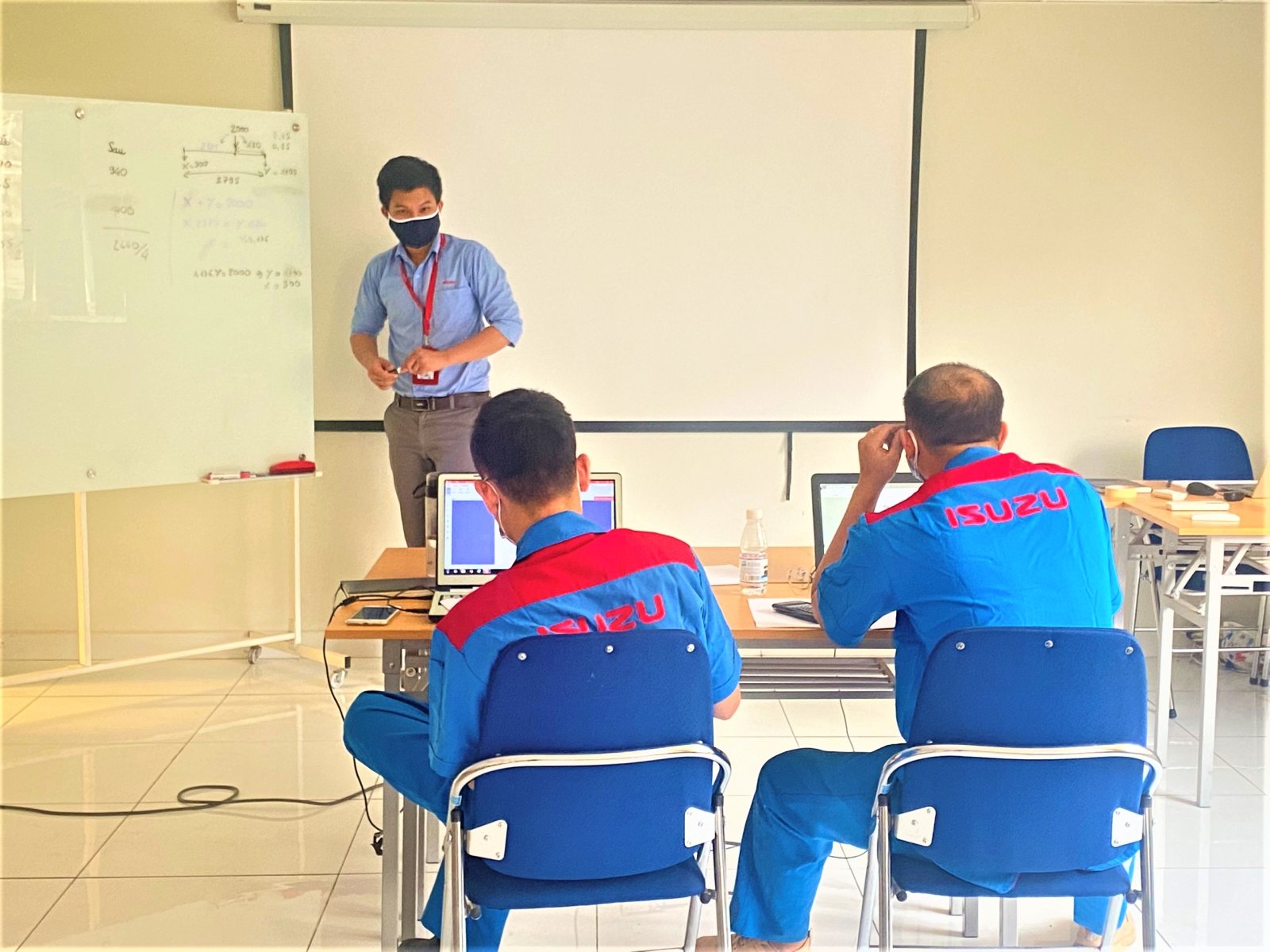 Enthusiast guidance of the IVC technical trainers
With the rigorous and professional training of IVC, IVC members hope that this year's contestants will win and bring glory to Isuzu Vietnam.