Located in the heart of District 1, Ho Chi Minh City, Isuzu Vietnam always decorates Showroom at Parkson in order to attract visitors to the showroom for annual holidays. At showroom, customers not only visit and admire Isuzu cars, but also have the opportunity to receive attractive gifts when taking pictures with All New D-MAX.
On the occasion of the Golden Tiger Year 2022, Isuzu Showroom shimmers with golden apricots to welcome the Vietnamese traditional New Year with the hope that a prosperous and successful new year come to everyone.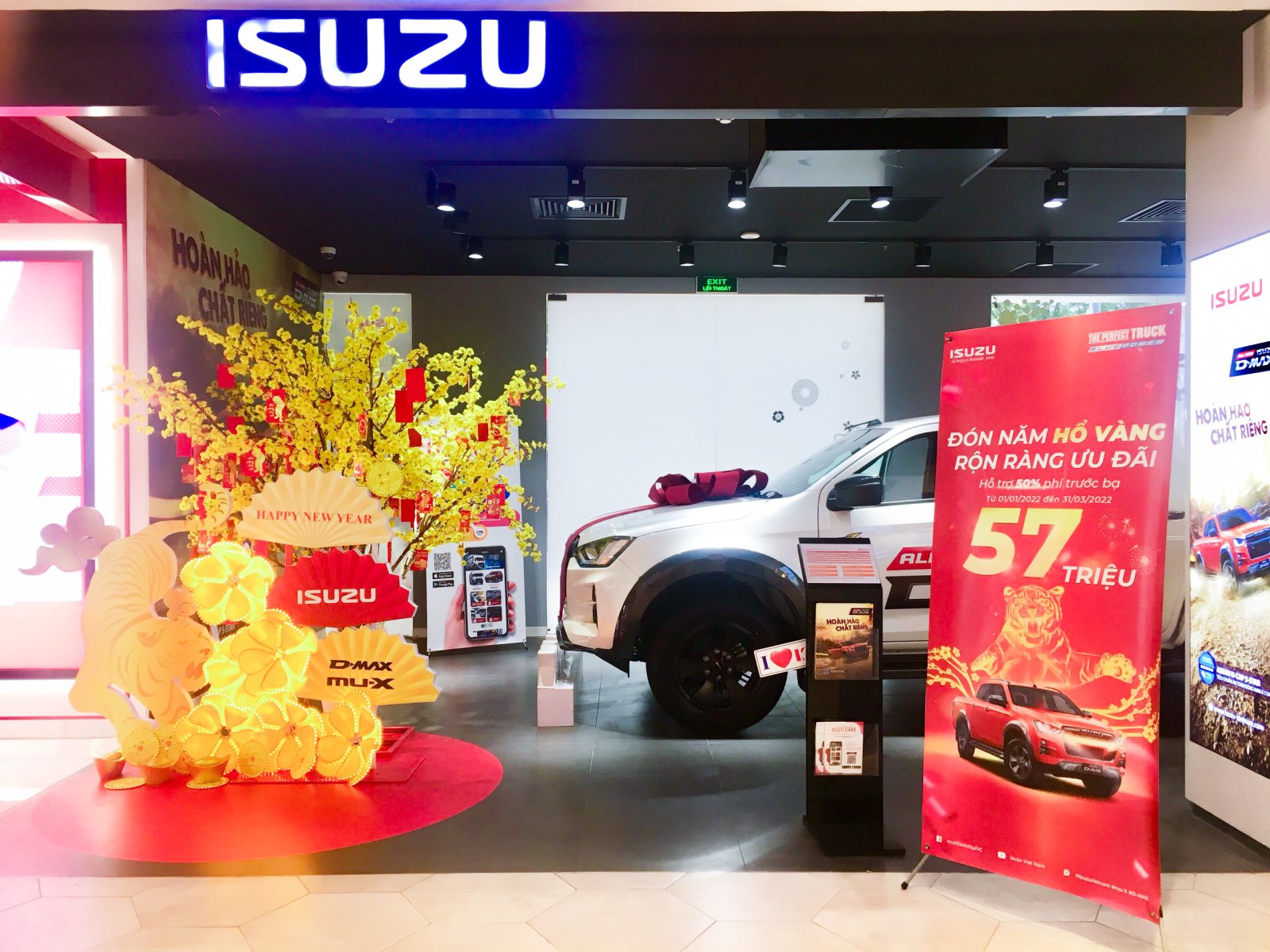 Having been present for more than 25 years in Vietnam, customers have always known that Isuzu brand is a prestigious manufacturer of safe, economical and friendly environment vehicles. Isuzu All New D-MAX and mu-X inherited the Truck DNA technologie bringing a sense of safety and outstanding comfort to customers. In addition, the warranty of Isuzu is the most attractive in the segment: 5 years or 200,000km (Whichever comes first).
Isuzu Vietnam invites you to visit Isuzu Showroom to admire All New D-MAX, take pictures, check-in and receive special gifts.
Welcome the New Year 2022 with program "Welcome Golden Tiger year, Enjoy with special offer", support 50% registration fee from Isuzu Dealer system: https://bit.ly/CtrinhKM
See you at Isuzu showroom: 35-45 Bis Le Thanh Ton, Ben Nghe, District 1, Ho Chi Minh City
See more information at :
Facebook : https://www.facebook.com/muXDMAXbyIVC
Zalo OA : https://zalo.me/1880259804032944243 
Youtube : https://www.youtube.com/user/IsuzuVnCo